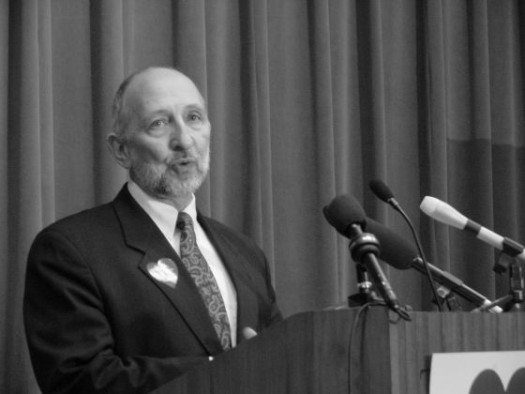 When people attended one of Rev. Gregory Dell's services at Lakeview's Broadway United Methodist Church (BUMC), no matter what their race, sexual orientation, gender identity, economic background or level in society, the first thing they heard was "we don't just tolerate you, we celebrate you."
On Oct. 30, Dell passed away in Raleigh, North Carolina. He was 70 years old.
After Dell was diagnosed with Parkinson's Disease and retired in 2007, his successors at BUMC Rev. Vernice Thorn and eventually Rev. Lois McCullen Parr took up their own version of Dell's welcome.
"We are black, brown, white, tan; all the colors of God's creative rainbow," Thorn and McCullen Parr told BUMC's congregations. "We are lesbian, gay, bisexual, asexual and straight. We are intersex, trans, male, female, gender nonconforming. We're living with illness, in recovery, with addictions. We're living in many different economic locations, many different spaces in our lives, many different ages with many different kinds of families. It's important to us to name who we are because we believe the truth that we're named first by God. We claim these identities as beloved for all who are here and we're here to praise the God who made us. Welcome, beloved community."
In every word, it was true to the ministry at BUMC Dell built over 22 years using the bricks and mortar of compassion and dignity.
He created an island of inclusion...
Read full story: Community remembers LGBTQ ally Rev. Gregory Dell on the Windy City Times site.